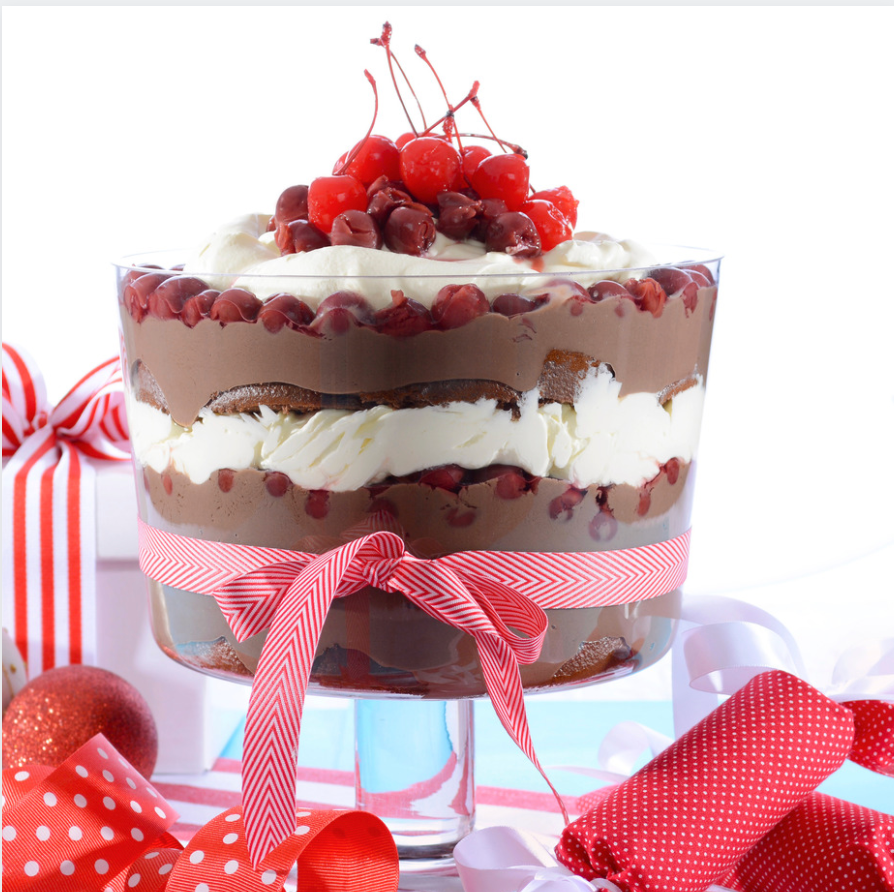 Christmas just got EASY.
Secret Kiwi Kitchen's dark chocolate cake mix makes the most amazing trifle in super fast time.
Simply make the cake as directed in 2, 8 " cake tins.
And let them cool completely. 
While they're cooling, whip your cream!
We like to add some icing sugar and a splash of vanilla to ours. 
When the cake is cool, turn out and cut into squares, maybe 10cm. Arrange on the bottom of your trifle dish.
Now let your imagination run wild. All you need to do is layer whatever you want to be in your trifle up with the whipped cream and you're set.
It could be lemon curd strawberry coulis, or our molten fudge sauce chocolate sauce. 
We layer cake, then chocolate sauce then cream, then berries...and repeat to the top of your dish. Decorate with whatever is on head, from fresh fruit to flowers.
It looks so stunning as a dessert centre piece on your xmas table.and the best part is, your guests will assume it's taken you ages to make, when in fact  it won't take you long at all, which is exactly what you want around busy periods. We've got this covered -  Christmas score!!