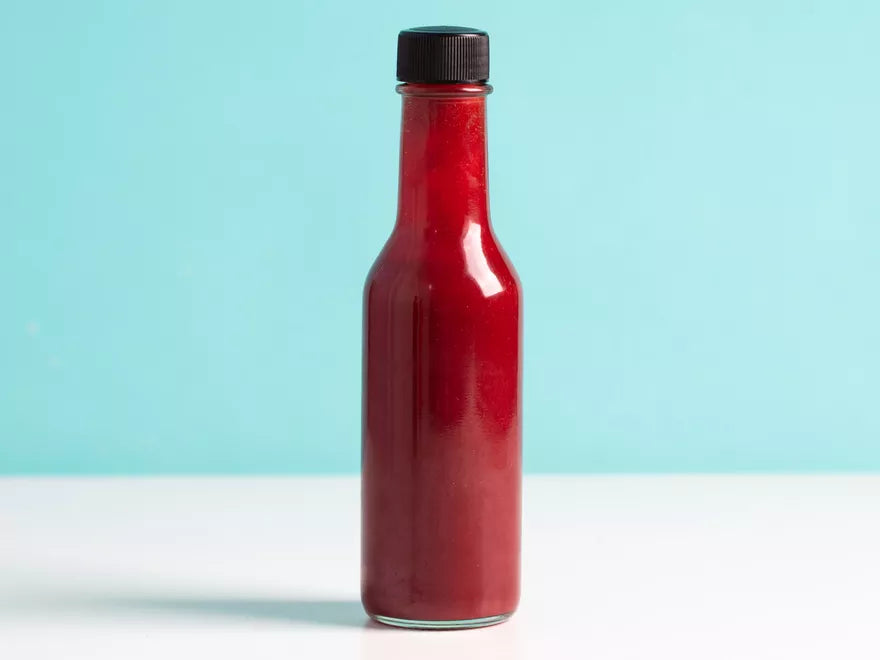 We're very excited about our new Make your own hot sauce kit!  
Looking for inspiration on how to use it?  We have you covered.  Here are some of our favourite ways to use hot sauce:
Splash over fish n chips
Spice up pizza
Sprinkle on your favourite Mexican food- nachos, tortillas, tacos
Create a wicked wing sauce.
Fold into scrambled eggs or drizzle over omelettes
Add a dash of heat/smokiness to ribs and steak
Add some bang to your burger
Whisk into a vinaigrette for a salad, or alongside ketchup and mayo for a thousand island dressing
Add a few drops to your Bloody Mary
Swirl into soups (tortilla soup, black bean, chilli, hot and sour soup)
Create a spicy mayonnaise 
Make a Mexican hot chocolate 
Melt with butter and douse over your movie popcorn--yum!
Dollop on raw oysters
Add to shrimp cocktail sauce
Level up chutney for some sweet and hot goodness
Add some zing to your favourite savoury pie
Add some heat to chilli & stews
Perk up your stir-fry
Add some heat to mac n cheese
Zing up your favourite marinade
Instantly turn tomato sauce into an Arrabbiata sauce
Mix into hummus and dips for extra pizazz
Add some bang to your boa buns
Notch up your favourite curry
What are your favourite things with Hot Sauce?  Let us know in the comments!