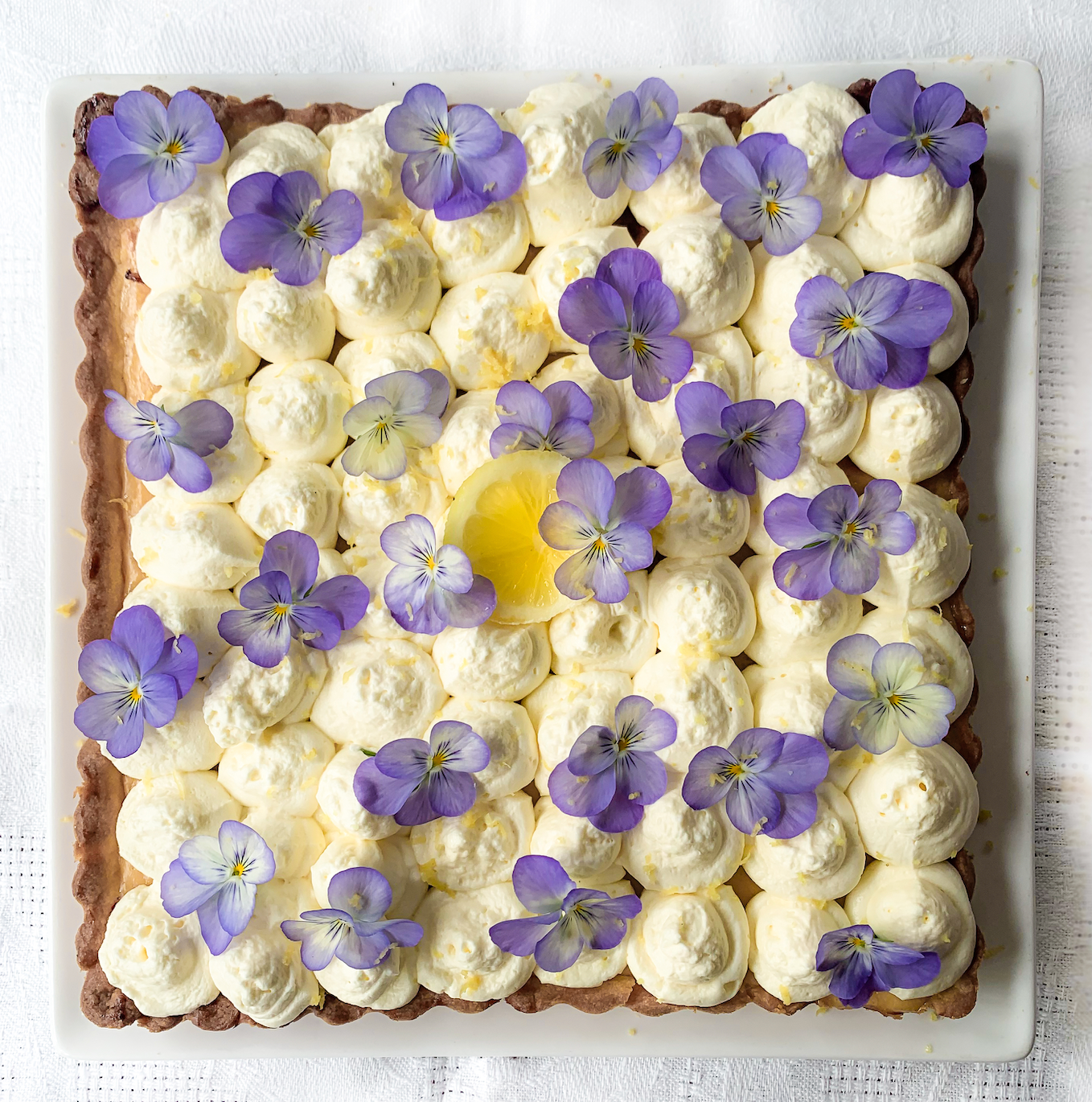 This soft, fluffy delicious pie will be your new favourite - trust us! H​omemade lemon filling, buttery crust, dreamy marshmallow fluff topping– this is the lemon pie of your dreams! Everything you've ever wanted in a sweet, creamy, summertime pie. It tastes like sunshine and marshmallow clouds. Best of all it's quick and super easy to make.
Serves 6-8, 10 minute prep time. Ingredients:
●  5 egg yolks, beaten

●  1 (395 gram) can sweetened condensed milk

●  1⁄2 cup lemon juice approx. 6 lemons

●  1 (9 inch) prepared pie crust. We use sweet short pastry sheets pressed into

either a tarte pan.

Topping:

●  1 cup heavy whipping cream

●  1⁄2 cup Marshmallow Fluff

Directions
● Preheat oven to 190 degrees C
Combine the egg yolks, sweetened condensed milk and lemon juice. Mix well. Pour into prepared pie shell. Bake in preheated oven for 15 minutes. Allow to cool fully. In a large bowl or mixer, whip cream to peaks and add in Secret Kiwi Kitchen Marshmallow Fluff continuing to whip until solid peaks have formed. Pipe or spread over cooled pie. Garnish with grated lemon rind and fresh or dried edible flowers.