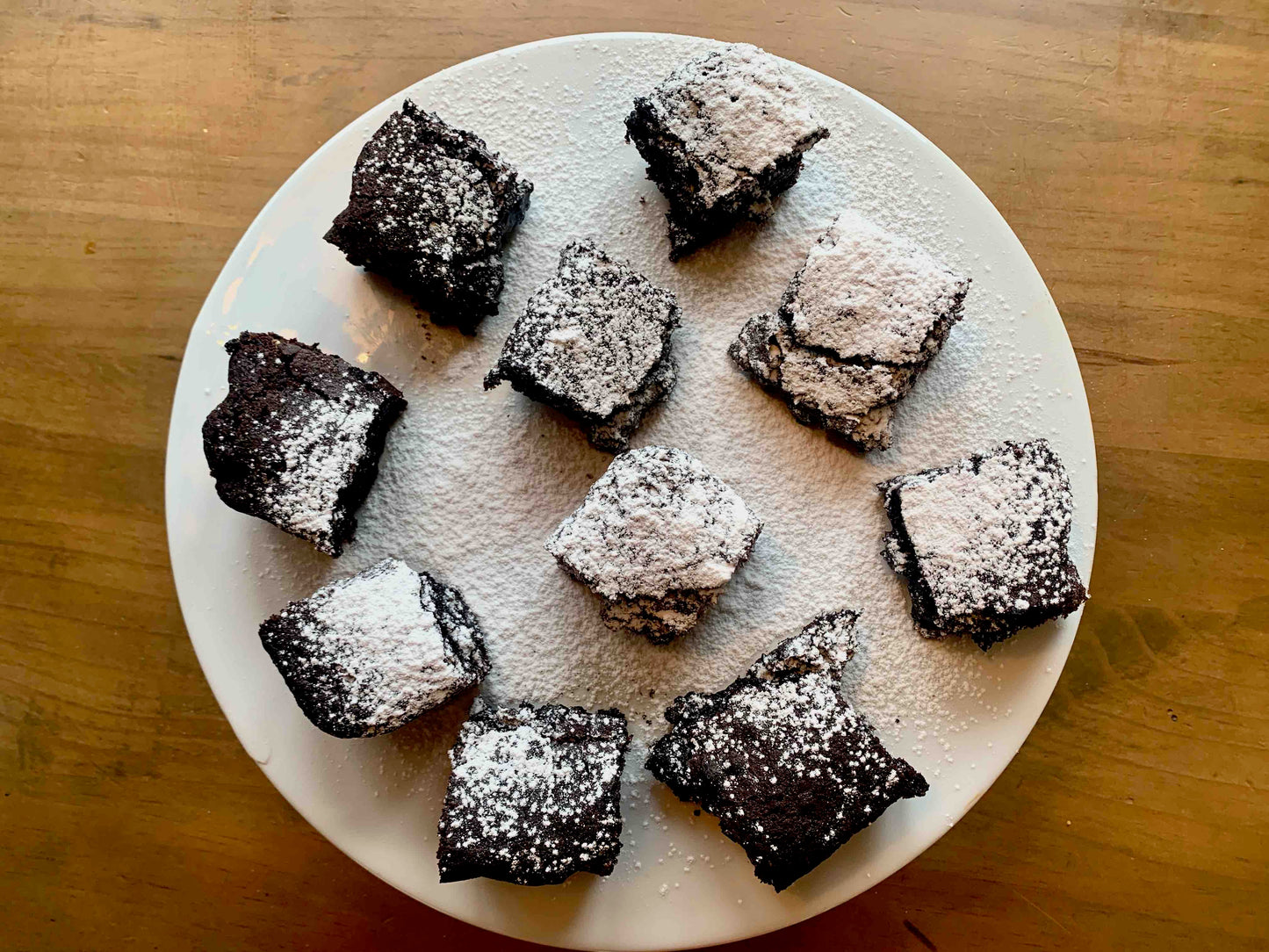 Welcome, lovely SKK peope! If you've ever felt the pull of the kitchen, lured by the promise of gooey brownies and fluffy cakes, you're in exactly the right place. Let's dive into the delicious world of baking, where we'll share some of the secrets that Secret Kiwi Kitchen has so cleverly packaged.
Brownies: The Simpler the Better
Who doesn't love a good brownie? To make them effortlessly, start with quality, like the Triple Fudge Brownie Mix from Secret Kiwi Kitchen. This isn't just about ease; it's about that rich, fudgy center that makes us close our eyes in delight. The secret? It's in the chocolate, and, yes, opting for butter over margarine will give you that indulgent flavor that's oh-so-crucial.
But here's where you need to take care: avoid the whisk like it's the plague once you add your flour. Overmixing is the enemy of fudginess. And while we're on the topic of don'ts, don't overbake unless you fancy a brownie biscotti!
Cakes: A Step-by-Step Dance to Perfection
Now, onto cakes, where the steps are as important as the ingredients themselves. Secret Kiwi Kitchen's mixes are your dance partner here, guiding you through the waltz of baking. The basics of cake making are simple: mix wet, mix dry, combine with love, and bake with patience.
The ingredients used in baking cakes are the usual suspects – but it's the quality and proportions that matter, which is where a good mix shines. And when it comes to the oven, remember: it's a sanctuary where the magic rises – literally. Preheat, respect the timer, and you'll have a cake that's the talk of the town.
Tim to eat
Whether it's the dense chew of a brownie or the light crumb of a cake that you're after, the path to baking success is paved with Secret Kiwi Kitchen's foolproof solutions. And we're here for you if you have any questions! So go ahead, tie that apron, and arm yourself with the right mix. Because in the end, the joy of baking comes from those perfect bites, and of course, the smiles they bring to faces around the table. Happy baking, friends – let SKK and the oven do the rest!