About Us
Our treats are old fashion goodness. A lot of our customers say it reminds them of their grandmother's or mothers baking.  We are pretty chuffed as we think that's the best kind of baking!
We definitely understand how busy life can get… that it's hard to come up with a plate to share or tea time baking from scratch, so we have come up with the perfect solution: we do all of the boring prep and you do the fun part: the baking, sharing and eating!
We believe naughty doesn't have to have nasty chemicals and have unpronounceable ingredients. We make our products with the best New Zealand and international sourced ingredients we can find like Dutch cocoa with clear supply chains, coconut without sulphites, natural vegetable dyes instead of chemical.
We are really proud of the fact that we have poured our hearts into every product we make. Every recipe has been created personally by us. We believe people can taste the difference when something is made with love and care and is produced  by real people. 
We hope you enjoy our treats and that they bring you and yours a whole lot of happiness!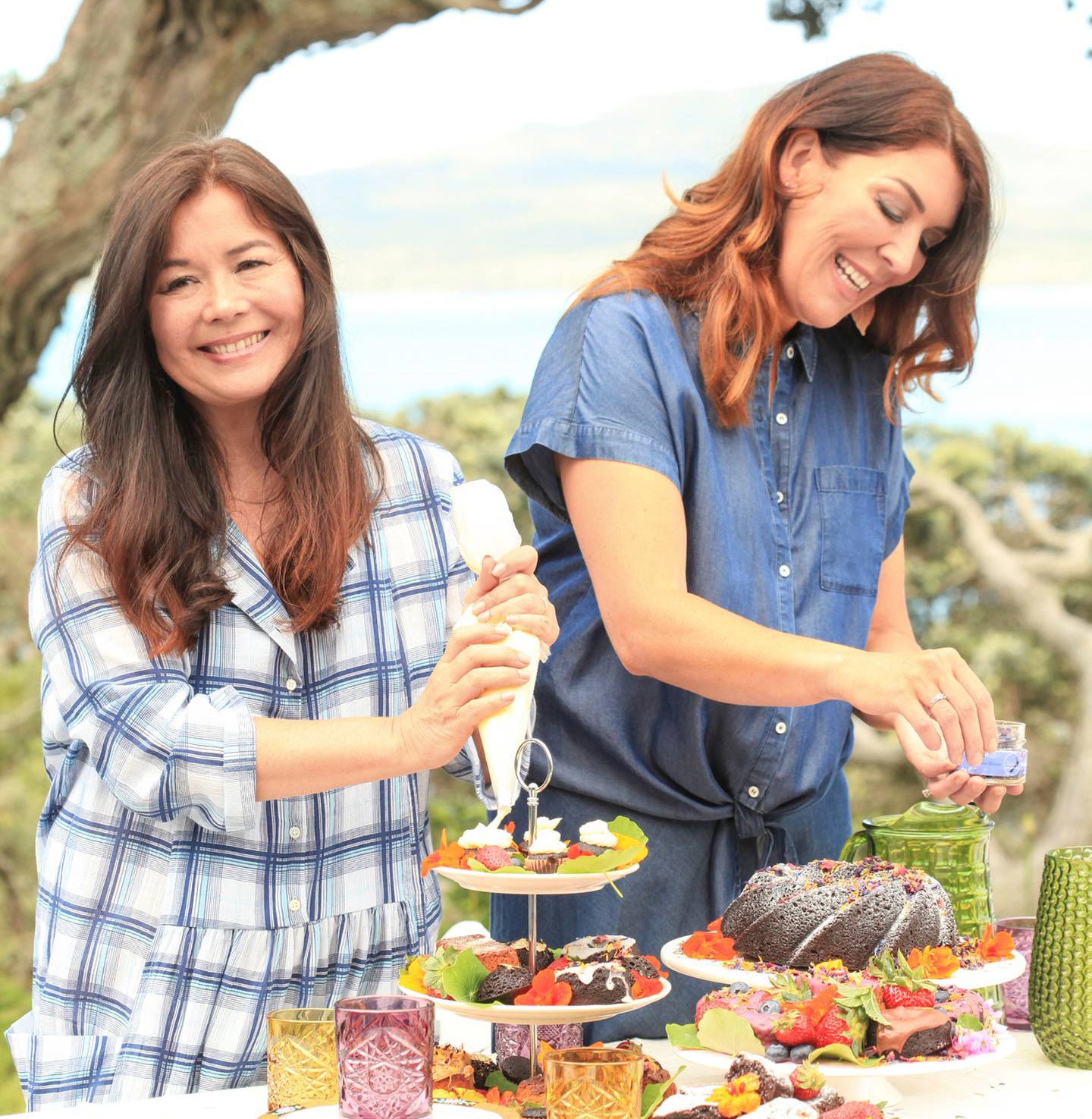 We're Clare & Lulu
Two mums with seven boisterous and energetic kids between us. We believe in the magic of home baking and the power of spectacular sweet treats to brighten any day.
We've been secretly cooking up a storm perfecting our super easy-to-make exquisite mixes.
When Auckland's second lockdown happened in August of 2020, we knew we couldn't wait any longer -- so we launched Secret Kiwi Kitchen to help brighten our local community with a fun and delicious offering.
The response has been overwhelming!
A naughty indulgence
Without nasty chemicals
The Secret Ingredient is LOVE
A whole heap of happiness
A naughty indulgence
Without nasty chemicals
The Secret Ingredient is LOVE
A whole heap of happiness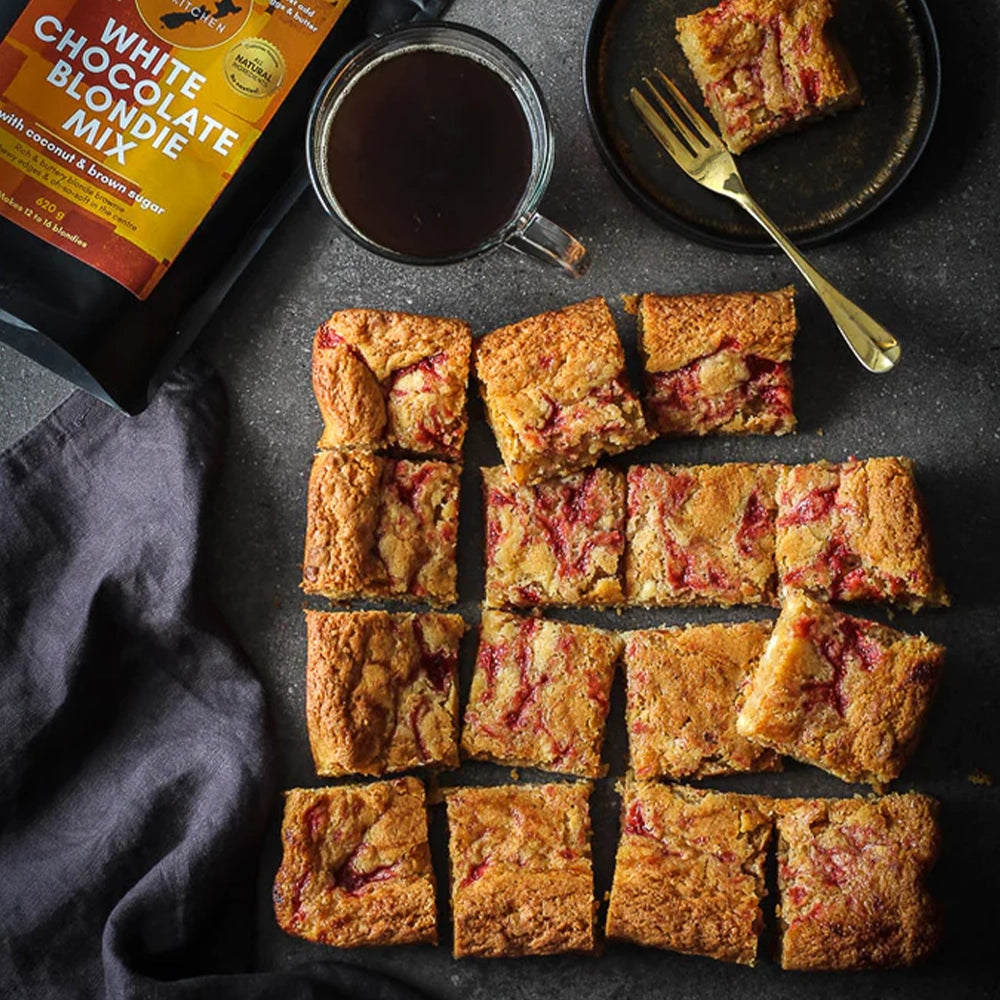 Meet LuLu
When Lulu was 16, she came up with the idea of selling a chocolate chip Kahlua brownie through her family's stand at the Martha's Vineyard Farmers' Market. The brownie was a huge hit and helped draw crowds at the stand for over 25 years! Since then, Lulu has worn many hats: caterer, professional crepe maker, glassblower, photographer, cookbook editor, and digital marketer. Pondering what her next incarnation would be after COVID-19 turned her work career sideways - Clare asked one day out of the blue if she wanted to start a dessert business. Without hesitation, she replied 'YES!'

Lulu helped perfect the White Chocolate Blondie -- a customer fav! "They're super addictive" she says. "rich and buttery, with crispy edges-- I can never just eat one, they are absolutely divine!"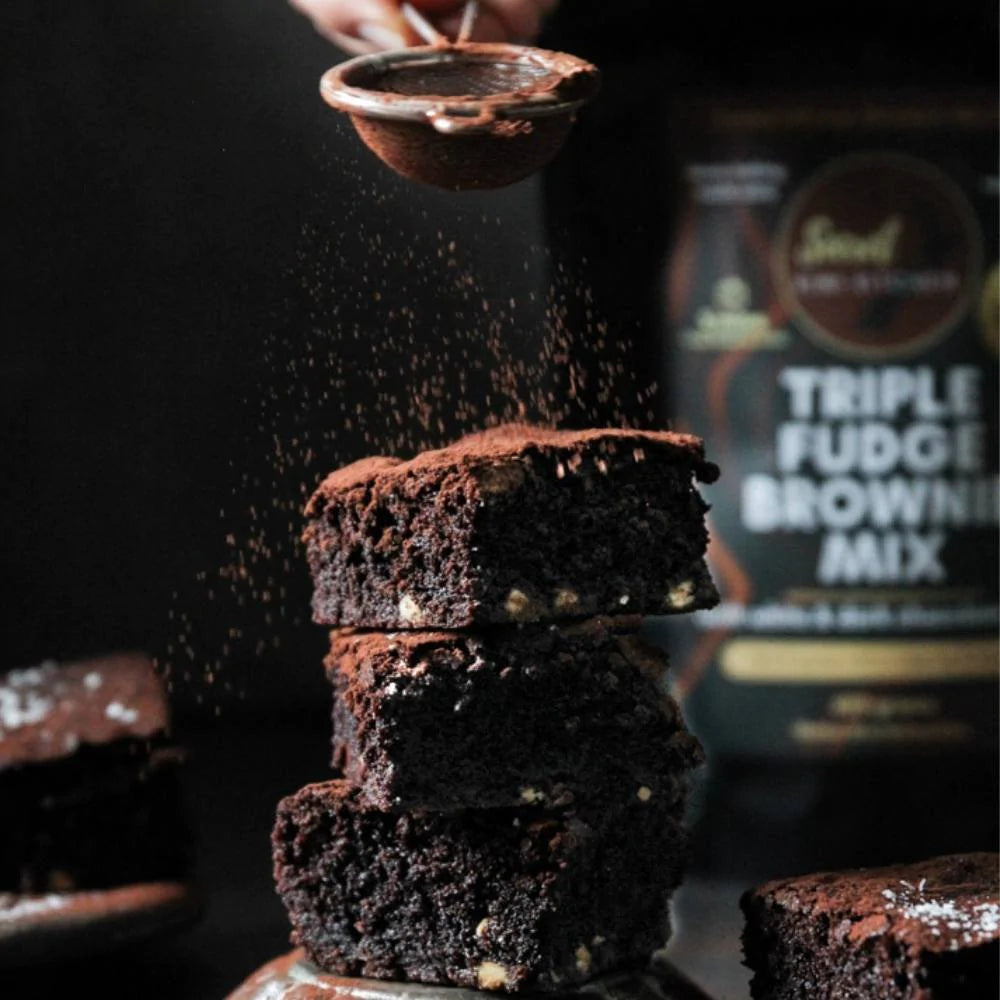 Meet Clare
Clare is not new to the confectionary business. In 2014, she started a fudge company on Waiheke Island, The Waiheke Fudge Company, which became hugely popular and was seen on the shelves of many retailers across New Zealand, including Countdown and Nosh. She successfully sold the business in 2016. A broadcast journalist prior to having four children, Clare lives with her family in Devonport and bakes up a storm for friends and neighbours or anyone lucky enough to be in line for one of her incredible treats!

Clare used her fudge-making prowess to bring an extra special depth to the Triple Fudge Brownie, Secret Kiwi Kitchen's most popular dessert mix -- "It's like biting into a chocolate goldmine," she said. "Rich, indulgent and addictively irresistible...A little naughty, but oh so nice!"