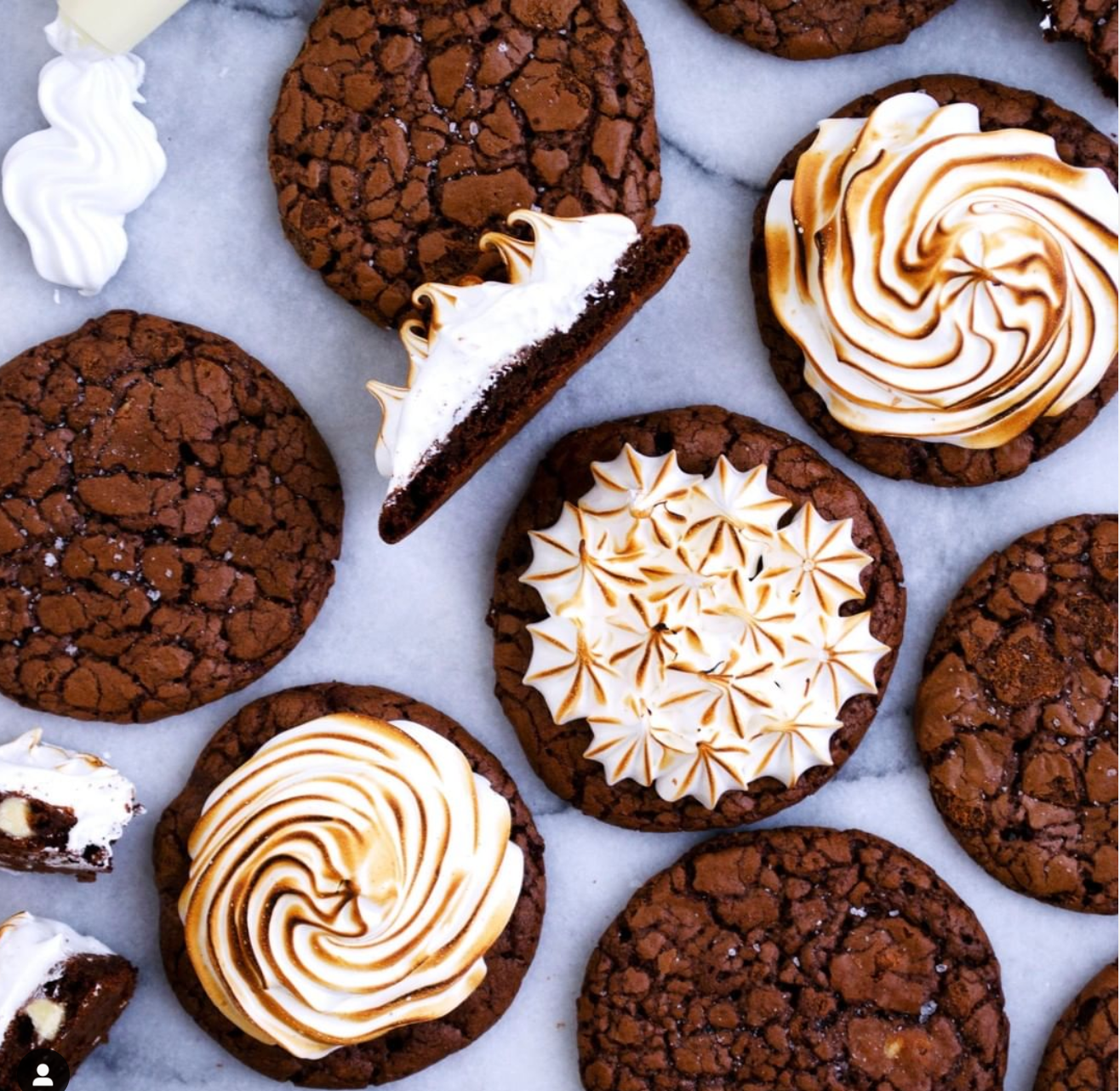 These Fudgy, slightly chewy chocolate brownie cookies are the indulgent treat you have been looking for. They are the perfect cross between a fudgy decadent chocolate brownie and a crispy chocolate cookie. You can have them in the oven in 10 minutes!
Start by grabbing a bag of Secret Kiwi Kitchen's Fudge Brownie Mix and follow the directions on the bag- except instead of preparing a brownie tin, lay baking paper on top of a couple of cookie pans. Using just one bowl, you will be able to whip the brownie cookie dough together in just a few minutes!
Go crazy and add an extra handful of any of your favourite cookie ingredients to the batter: chopped hazelnuts, walnuts, pine nuts, cranberries, coconut or mini marshmallows. They all will taste great. Our brownie mix is also fab as is with chunks of dark chocolate and white chocolate buttons.
Picture by Laura Young The Culinary Letter
Spoon the batter onto the prepared baking sheet, leaving enough space between each cookie as they will spread out quite a bit, then bake immediately. The cookies are ready when you see a shiny crackled top and they look slightly under-baked. These large cookies below cooked in 10 minutes at 180 c.
We like to sprinkle the tops with flaked sea salt as soon as they come out of the oven.
We know it's hard to resist, but let them cool for about 5-10 minutes and then transfer to a wire cooling rack. The cookies will continue to cook as they cool down.
Cookies are best served slightly warm on the first day, but will keep several days in an airtight container, or for several weeks in the freezer.
Recipe Notes
--Small cookies will cook faster. What ever size, watch your cookies closely.
--These cookies are great for making ice cream sandwiches as they are not too crispy, yet sturdy enough to be sandwiched together. Or spread some Marshmallow fluff on and torch for brownie mix cookie S'mores!