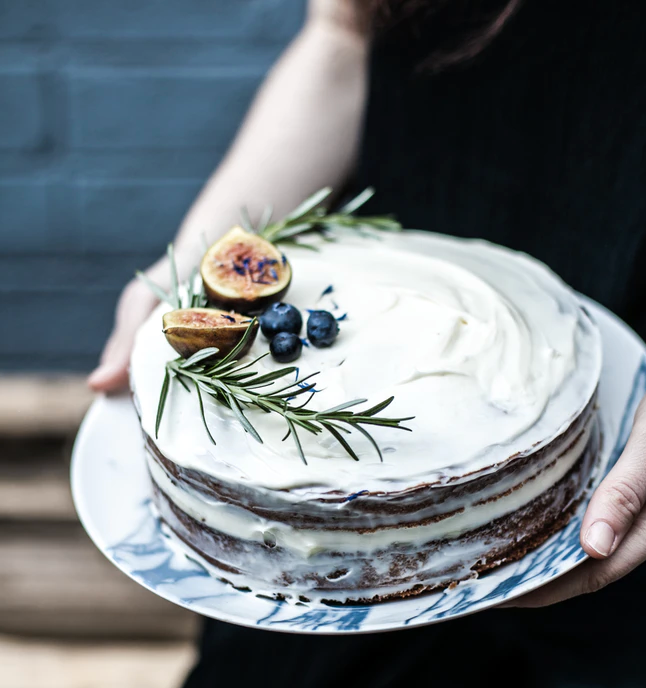 When your cake comes out of the oven, it's common to be slightly domed in the middle--the mark of a 'home-baked' cake! But if you want to take things to the next level, decorate, or ice your cake like a pro, it's easy to level playing field (so to speak)!
All you need to do is trim your cake. Don't be scared by the extra step, it's easy peasy!
When your cake is cooled, carefully remove it from the baking tin. Get level with your cake so that you can see straight across the top. Then, carefully take a serrated knife and cut the top off so that it is flat and even.
Another trick is to leave it in the pan and cut off the top using the baking tin as a level guide. Either way works!
Now you're ready to ice your cake. Start by spreading your desired icing across the top of one of your levelled cakes. Marshmallow Fluff or one of our fudge sauces makes a perfect icing, especially whipped with softened butter or whip cream! Then, gently place the other cake on top. Now grab your icing and apply it in a thin coat-- your crumb coat. Allow the cake and thin icing layer to cool in the fridge until the icing has firmed up and set. This will take roughly an hour or so. You are now ready to apply a thicker final icing coat. The crumb coat will protect the final icing layer from getting, as the name implies, crumbs jumbled into it.
If you are pouring our Marshmallow Fluff over the cake, you will not need to do a crumb coat or even bother with trimming the cake if you like a slightly natural domed look-- which we certainly do! Just heat the Fluff it in a microwaveable bowl in the microwave for a few seconds and pour over the top. It will make a beautiful drizzle pattern as it falls down the sides.
If you're feeling frisky, use a knife blade to create a swirled pattern and gently lift the Fluff icing into peaks. Grab a torch and flambe -- your cake will look like it has a gorgeous toasted meringue icing.
Super drool-worthy- what are you waiting for?