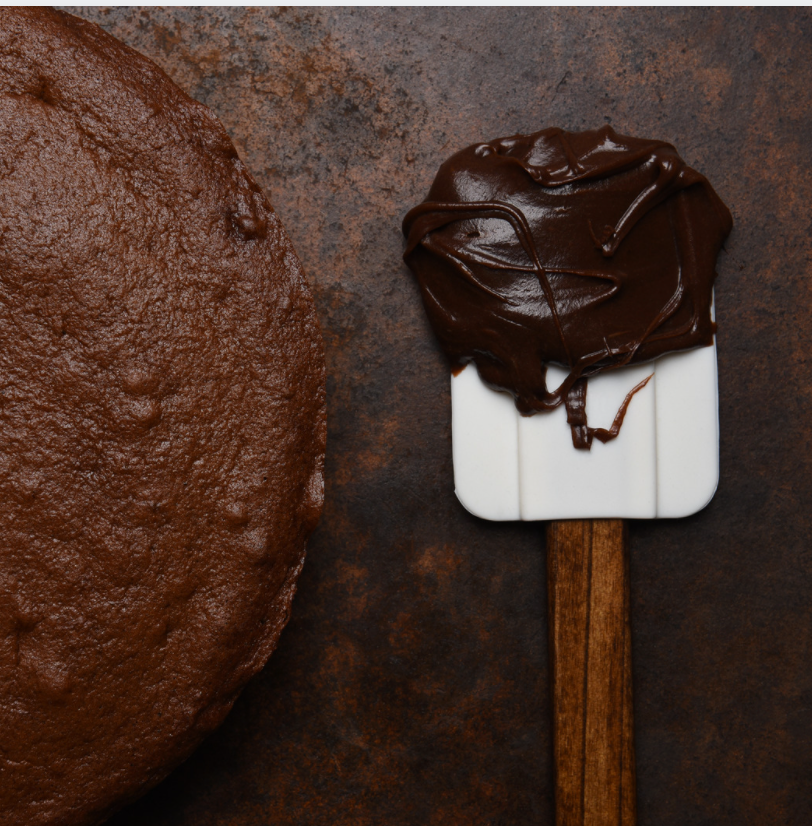 Secret Kiwi Kitchen's Chocolate Cake Mix produces an epic tasting dessert as is.
However, if you'd like to "next level" it with some unbelievable buttercream, this is the recipe for you.
This buttercream is light and fluffy, almost like a mousse. It really is the most delicious 
icing
we have ever tried. The secret is not in the ingredients- although good quality butter, cocoa and vanilla will elevate the taste.
The secret my friends...is the whipping!
Yup, the more you whip it, the yummier it becomes.
So, put the butter in your bowl and whip for at least 3 minutes at high speed. Hopefully you have an electric beater, or you are going to have a sore arm!
Add half the cocoa and
icing
sugar, slowly start the machine up again- otherwise you and your kitchen will be covered in a cloud of powdered sugar! 
Beat for around 3 minutes.
Add the rest of the dried ingredients and again, start the mixer slowly... you guessed it, beat for 3 minutes!
Now slowly add the milk and vanilla and beat for 1-2 minutes depending on the consistency you're after.
There you have it. The Ultimate Chocolate Buttercream.
You can spread it on cakes and cupcakes or load up your piping bag and start decorating. Personally, we often go for the 'rustic' approach and spoon it on the top of cakes and swirl it round with the back of a spoon.
If you're
icing
a larger cake,  use the same technique but gradually bring the
icing
down around the sides with a knife, spin the plate slowly whilst slowly smoothing. Decorate the top with Secret Kiwi Kitchen Edible Botanicals or some (clean) blooms from your garden, and voila! You have an effortless 'Naked' cake.
Ingredients: 
200g butter (room temperature)
1/2 cup cocoa
1/4 cup milk
1tsp vanilla 
PS if you prefer vanilla buttercream, simply use 3 cups of
icing
sugar and omit the cocoa. Add 1/2 tsp more of vanilla!