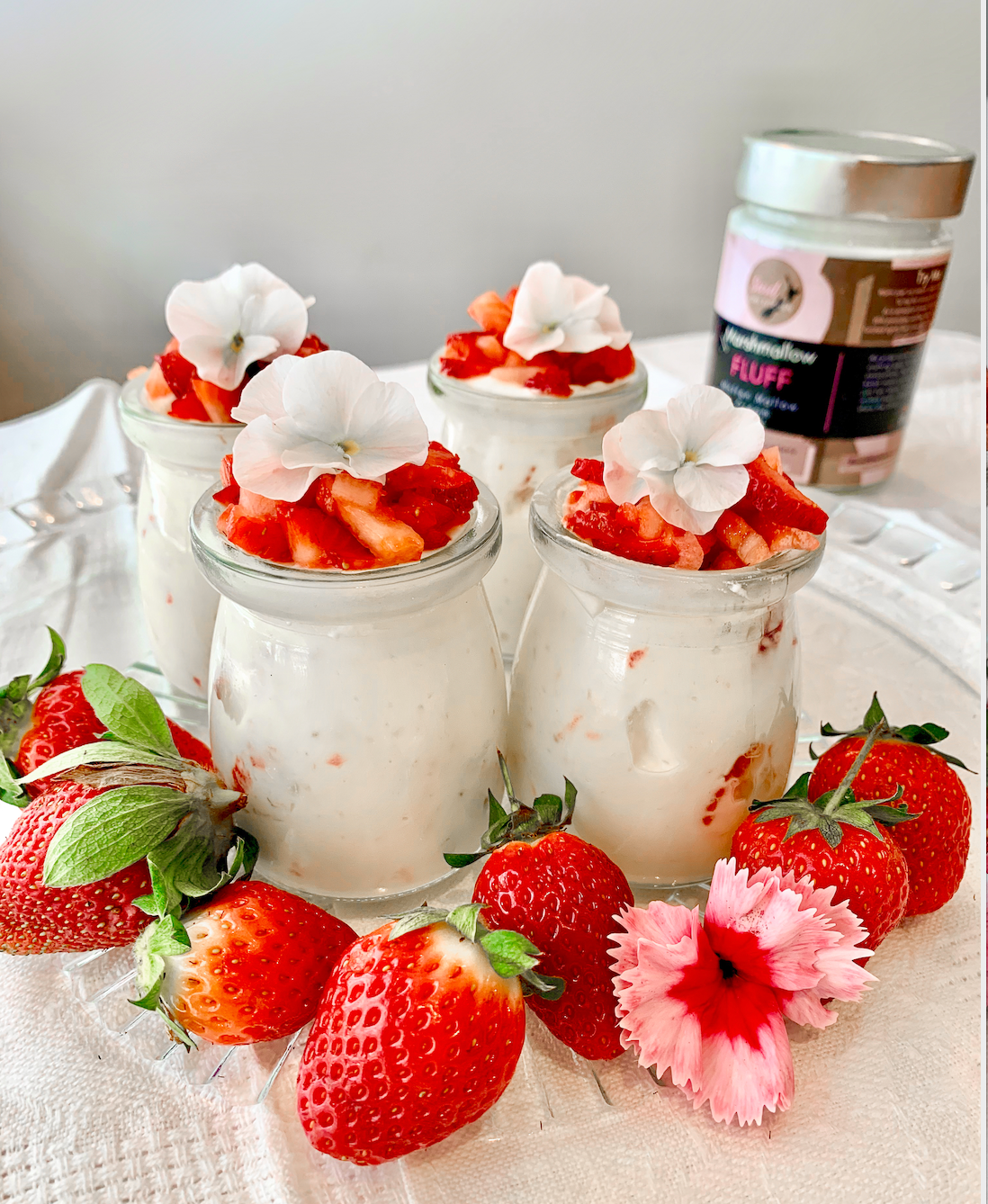 This time of year we love a dessert which is all about summer vibes. That means super easy, fresh tasting and filled with summer fruit. Our go to dessert at the moment is strawberry Marsmallow Fluff Mousse. It's 3 ingredients and takes only a few minutes to prep.
This beautiful summery mousse has lovely flavours of both strawberry and subtle marshmallow. With a lovely smooth texture, it's a perfect balance between light and airy and creamy. The Marshmallow Fluff acts as a stabiliser for the whipped cream whilst adding wonderful depth. A delicious summery gluten-free dessert, this mousse can be served lightly chilled or frozen like semifreddo. We have also provided a non dairy option as well.
Strawberry Marshmallow Mousse: Serves 4-6
Ingredients:
1 1/4 cups of fresh or frozen strawberries, diced finely or pureed- reserve extra strawberries for a garnish

1 cup (180 ml) cold heavy cream (for a dairy-free option use: refrigerated

coconut cream. Use the extra thick coconut cream from the top of the can only and whip for at least 15 minutes on high)

2/3 cups Marshmallow Fluff
Whisk heavy cream or thick coconut cream until soft peaks form. Add Marshmallow Fluff and keep whipping. Once you have firmer peaks, slowly fold in the in strawberries until incorporated. Spoon or pipe mousse into serving dishes. Cover and place in the fridge to firm for at least 2 hours before serving, or up to 3 days. If you would like to serve, as a semifreddo, place in freezer for atleast 2 hours before serving.
This mousse can also make a wonderful strawberry marshmallow Fluff pie that can either be served little chilled or semi-frozen. Just add mousse to your favourite pie crust or tart base.