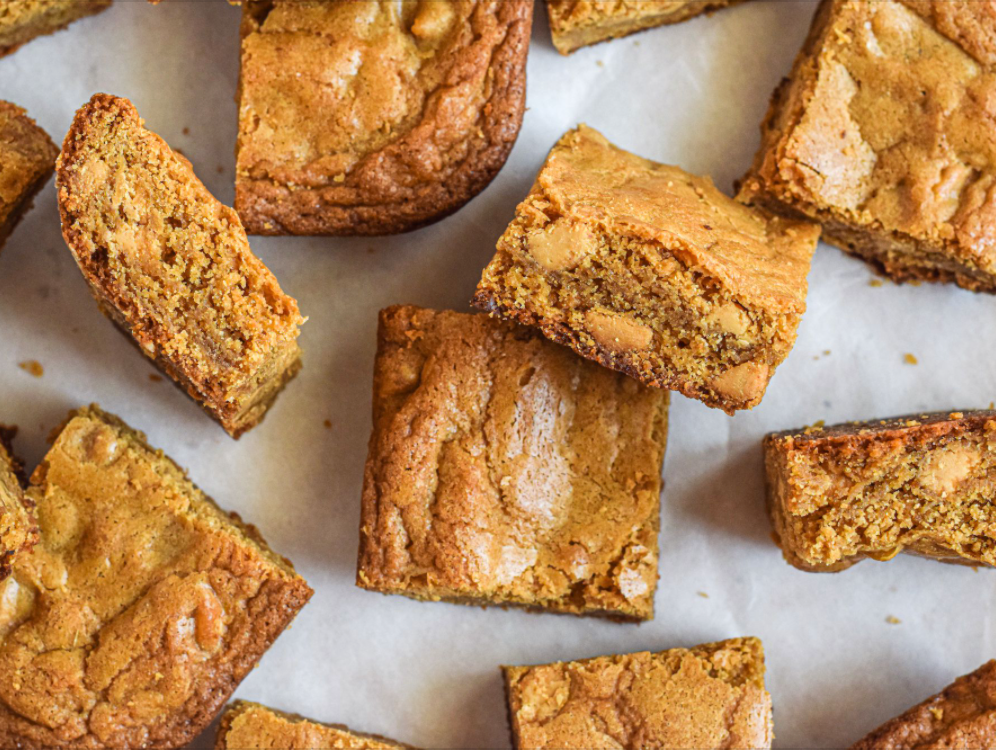 Miso blondies are the perfect mid-week baking inspiration ♥  The miso flavour adds the yummiest hint of salt and umami to the blondies, making them extra irresistible. We love this baking hack for an easy dinner-party dessert. It makes the perfect unique treat.
To make miso blondies:
Simply add 1/3 cup of a light miso to our White Chocolate Blondie Baking mix and prepare as normal. We also recommend browning the butter on the stove before adding it in for extra caramel-y flavour (though this step is optional).
😘