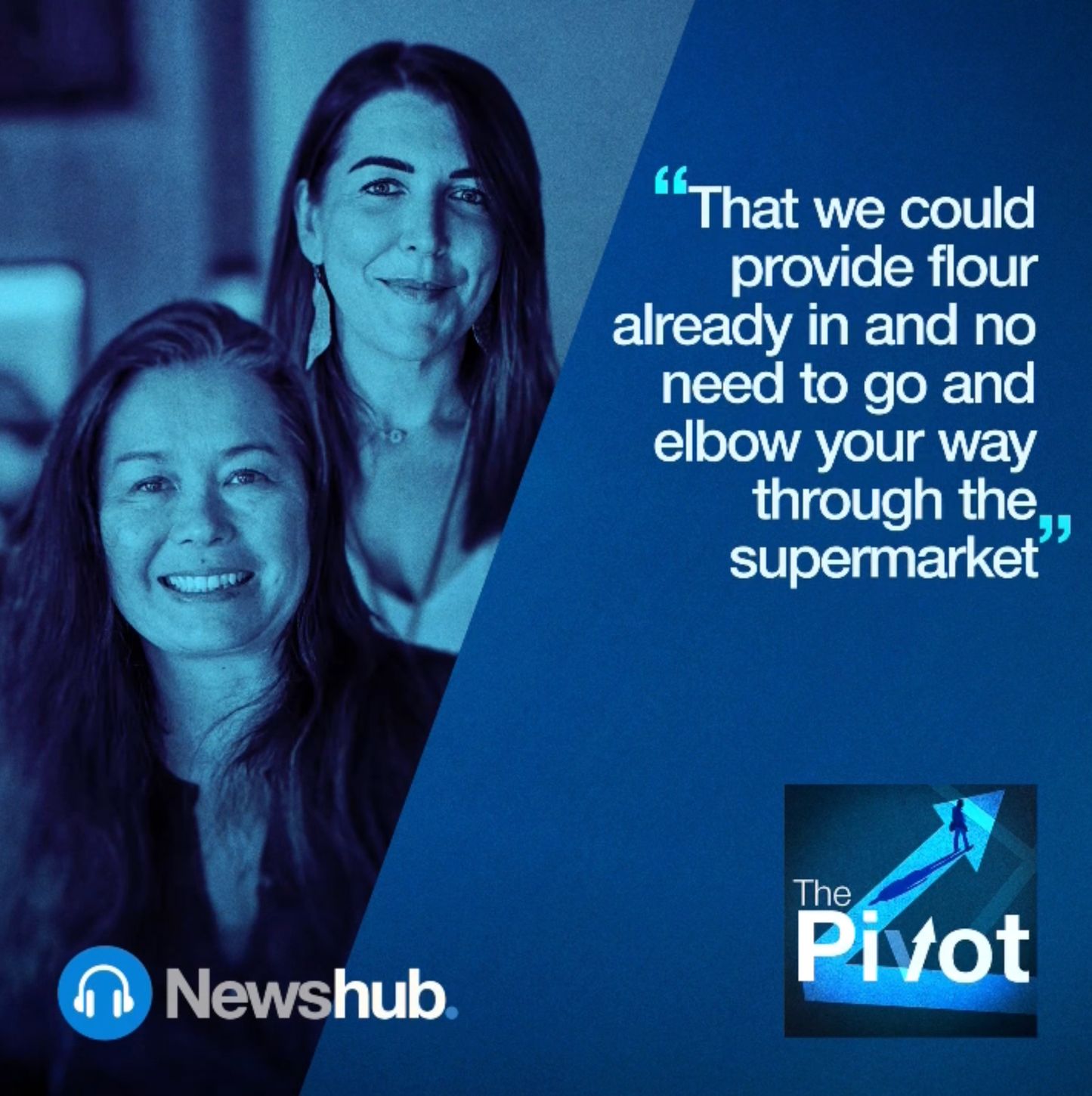 The Pivot podcast: Kiwi mums whip up fully baked idea during COVID
Launching a business in the middle of New Zealand's second lockdown? Why not! That's exactly what Clare Gallagher and Lauren 'Lulu' Taylor did. 
The pandemic meant Lulu's marketing work had dried up, and Clare was looking to re-enter the workforce after taking time off to raise her kids. But our economy had tanked, and so had the job market. 
So the pair created their own jobs by feeding into New Zealand's new found love of lockdown baking and baking mix company 'Secret Kiwi Kitchen' was born. 
They tell Newshub's Wilhelmina Shrimpton how they forged a friendship, built a business and brought an idea to life that was 'sure to rise'. 
Listen to the podcast Here