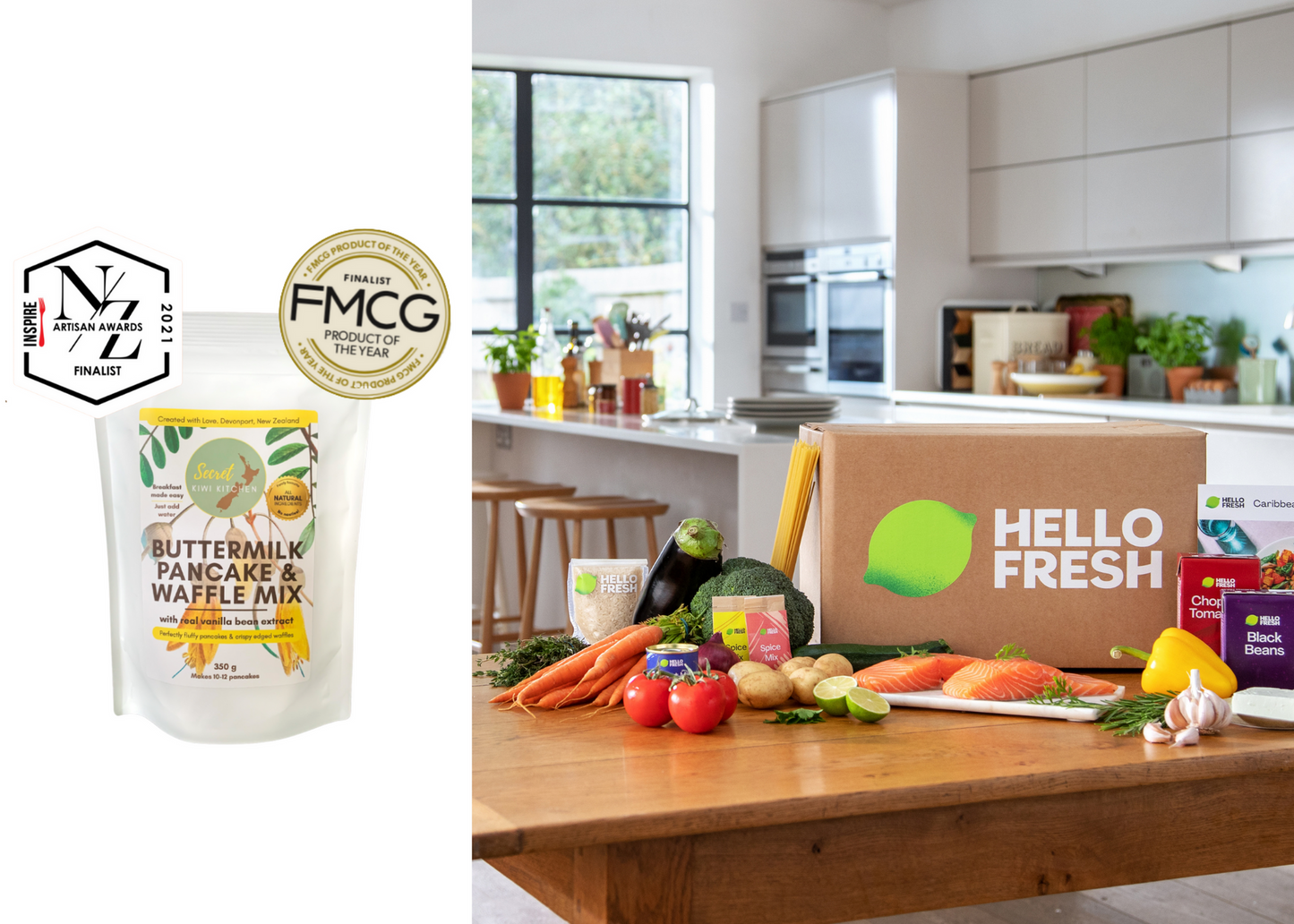 Yay! We have big news!

We are thrilled to announce that we are partnering with leading meal kit business HelloFresh.

Our Buttermilk Waffle & Pancake mix is now available as an add-on to the hugely popular meal plans Hello Fresh delivers daily to thousands of homes and families across New Zealand.
Read the Press Release HERE