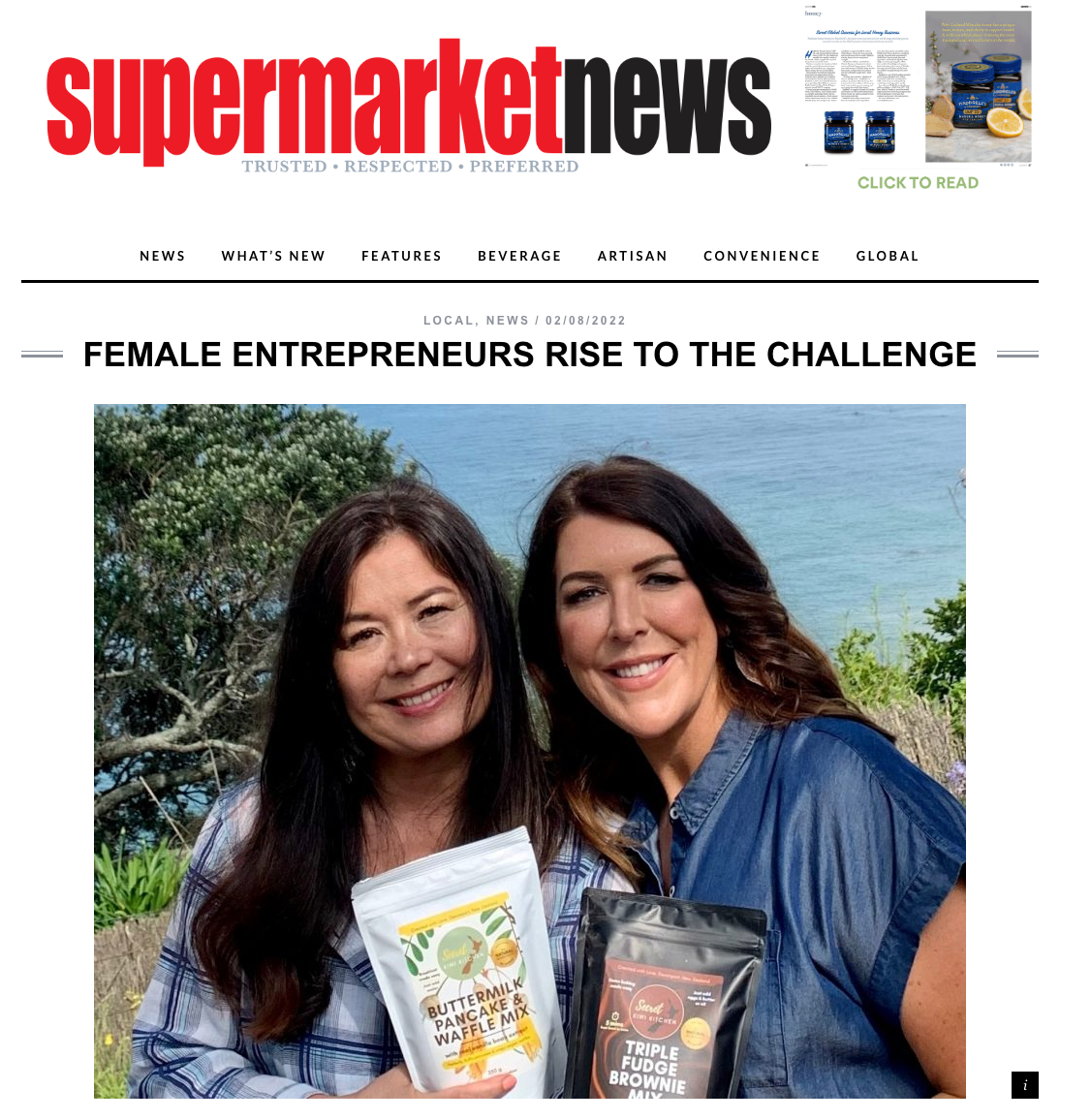 Business incubator, Soda Inc., has been on the look out for globally ambitious female entrepreneurs from Aotearoa for its RISE UP initiative.
Applications opened in May and now five female-founded businesses have been selected to go through a founder-focused workshop series on topics such as storytelling, owning your brand, pitch coaching and raising capital as a female.
The competition will culminate in a pitch night on 17 August 2022 where the five finalists will pitch their business idea to a panel of high-profile judges in The Atrium, Wintec House, Hamilton. Runners-up will receive one-on-one mentoring with Soda's industry experts and the winner will receive $10,000 cash to help propel their business to the next level. The event will be open to the public with guests encouraged to vote for a People's Choice winner.
Not so Secret Anymore!
Included in the diverse group of female entrepreneurs is Supermarket News favourite and Inspire+ NZ Artisan Award 2021 finalist, Secret Kiwi Kitchen.
A COVID conception, Devonport-based Secret Kiwi Kitchen is an artisan food business launched in August 2020 during Auckland's second lockdown by two local mums, Lulu Taylor and Clare Gallagher.
Wanting to make baking accessible and easy for everyone, they created a range of easy-to-make one bowl mixes that feature premium New Zealand and all-natural ingredients.
Both founders are very proud of showing their children that when the chips are down you can always fall back on your own resources and create something marvellous and new.
"We started Secret Kiwi Kitchen with only a few hundred dollars from the kitchen table and our products are now in homes and over 200 stores across New Zealand.
"Since founding Secret Kiwi Kitchen, we've strived to make exceptional products that require minimal preparation and that help empower new bakers and time-crunched cooks. The positive feedback we've had has been overwhelming."
For more information about RISE UP, visit www.sodainc.com
Supermarket New  visit supermarketnews.co.nz