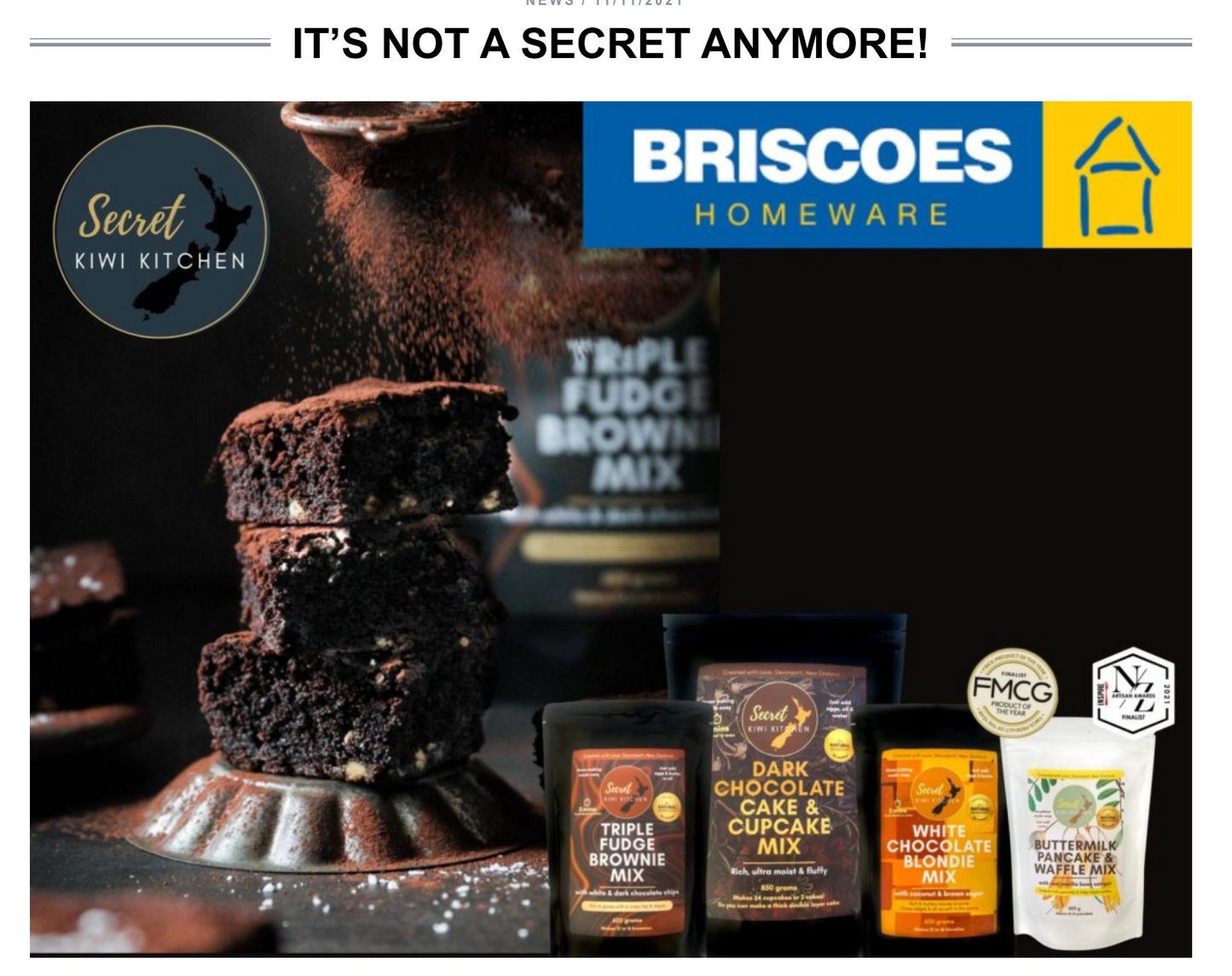 Local Devonport artisan food start-up Secret Kiwi Kitchen has partnered with leading nationwide retailer Briscoes Homeware to offer its baking mixes as part of the chain's expansion into gourmet foods.
Briscoes Homeware is debuting Secret Kiwi Kitchen's full natural ingredient range in stores throughout New Zealand and online.
The award-winning range includes All Natural Triple Fudge Brownie Mix, White Chocolate Blondie Mix, Chocolate Cake & Cupcake Mix and Buttermilk Pancake & Waffle Mix, as well as a range of colourful dried edible flowers.
The Secret Kiwi Kitchen Buttermilk Pancake & Waffle Mix was a finalist in this years Inspire+ New Zealand Artisan Awards too!
"We're thrilled to become the first gourmet product line to be stocked by New Zealand retailing giant, Briscoes Homewares," said co-founders Lauren Lulu Taylor and Clare Gallagher.
"We're honoured to have an iconic retailer like Briscoes champion a small local business like ours, but equally proud that we've been able to take our home-grown offering nationwide to Briscoes' customers."
"Since founding Secret Kiwi Kitchen during the 2020 lockdown, we've strived to make exceptional products that require minimal preparation and that help empower new bakers and time-crunched cooks. The feedback we've had has been overwhelming — there's been a real resurgence in home baking during the lockdown."
"Our goal is to make Kiwi lives easier and more enjoyable. The quality of our ingredients and taste is our key point of difference. We're thrilled to share our lovingly created one-bowl mixes with Briscoe's customers throughout New Zealand."
Link to full article HERE